LP REVIEW: Tried very hard (unsuccessfully) NOT to discuss Milli Vanilli, with The Kinks, Low Budget (1979)
Arista, AB 4240, US ISSUE, 1979
ARTIST
There are many people who say that Ray Davies has been one of rock's true visionaries. You can make a reasonable argument for that I think. The Kinks are an English rock band formed in Muswell Hill, North London, in 1963 with brothers Ray and Dave Davies, Mick Avory, and Pete Quaife. 
The Kinks probably accidentally invented heavy metal with their 1964 #1 single You Really Got Me. Well before George Harrison used sitars, The Kinks used Indian music on their single See My Friends. A year before the Beatles used sound effects on Sgt. Pepper's Lonely Hearts Club Band, Ray Davies did the same on the album Face to Face. Before The Who released the rock opera, Tommy, Ray Davies wrote an album-length story called Arthur which was performed by The Kinks as part of a British television special (that never aired btw). Ten years (!) before MTV started in 1982, Ray Davies was trying to convince his record company to pay for a series of theatre plays featuring music videos. They declined but Davies did it anyway, producing Soap Opera, Preservation, and Schoolboys in Disgrace.
There is more. You can easily find great stories out there but this Stereophile article does a good job telling the story of The Kinks. The Kinks were active for over 30 years, between 1964 and 1996, releasing 24 studio and 4 live albums
LABEL
Arista is a pretty famous record label, founded in 1974 by Rock & Roll Hall of Famer (non-music) Clive Davis. It is now owned by Sony Music Entertainment but functions still under its own name. It published about 1295 records if my info is correct.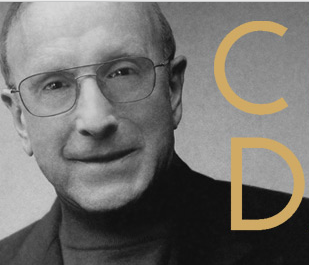 In the '70s and '80s, it signed quite a number of famous artists, such as Lou Reed, Aretha Franklin, Hot Chocolate, Grateful Dead, Barry Manilow, and Whitney Houston.
Arista also gave the world that still infamous Milli Vanilli scandal. We can laugh about that now but it was a huge deal at the time. I know this is a review about The Kinks and this story has absolutely nothing to do with them, but I simply cannot skip this as it's firmly and forever linked to Arista …. so, with apologies to The Kinks, here goes it:
In 1989, Arista Records signed Milli Vanilli, a hip R&B duo from Germany & France, with front men Rob Pilatus and Fab Morvan and producer Frank Farian (of Boney M fame). Their debut album Girl You Know It's True was a huge success and won several very prestigious music awards. Everything was hunky dory until the lead singer of a band called TPau was interviewed on MTV. He claimed that Milli Vanilli were not singing.
That caused a fire storm and in the end it was confirmed that the duo did not sing a single note on their hit album.
This situation caused major upheaval in the music industry. Artists were continuously asked to prove they were actually doing the singing. This scandal is comparable to our recent scandal with Mobile Fidelity hiding the fact that their 'Analog' or 'Original Master Tape Recordings' were mostly done from digital files.
Milli Vanilli's Grammy Award was subsequently revoked and Clive Davis fired the duo and deleted the album and its masters from the Arista catalogue. Girl, You Know It's True goes down in history as the largest-selling album that was deleted. A court ruling in the U.S. even allowed anyone who bought the album to get a refund! What's ironic is that the original title of their album was All Or Nothing, I guess they got both 🙂
It seems highly unlikely that Clive Davis did not know the real story even though he denied it at the time. Anyway, this is an old story now, but if you like you can read up on it in this Variety article because it's quite fascinating. Many years later, in January 2014, the actual Milli Vanilli singers – Jodie Rocco, Linda Rocco, John Davis, and Brad Howell – were interviewed by the producers of the Oprah Winfrey show.
Right, got that out of the way, back to The Kinks.
KNOWLEDGE NUGGETS
/1\ A flop in Britain, our review LP was a US success, peaking at #11 on the charts at the time
/2\ The guys at RAW MUSIC Store – very much enjoying their role as record store wise guys 🙂 – told me there was some issue with the band in the USA and I ought to look it up and put it here in the KN section. So I did and indeed, on 19 May 1965, when they were playing in Cardiff (UK), a fight broke out on stage between Dave Davies and drummer Mick Avory. Davies needed 16 stitches to his head so I guess the drummer won :-). They told the police it was part of a new act where they would throw musical instruments at each other on stage 😉 Apart from causing a fierce headache, their 'stage act' also got them banned in the US when the American Federation of Musicians refused permits for the group to appear in concerts for the next four years. I also read Ray Davies once punched a guy from a US TV show in the face. You get the picture. There are several accounts of this story, you can check up on it HERE.
MUSIC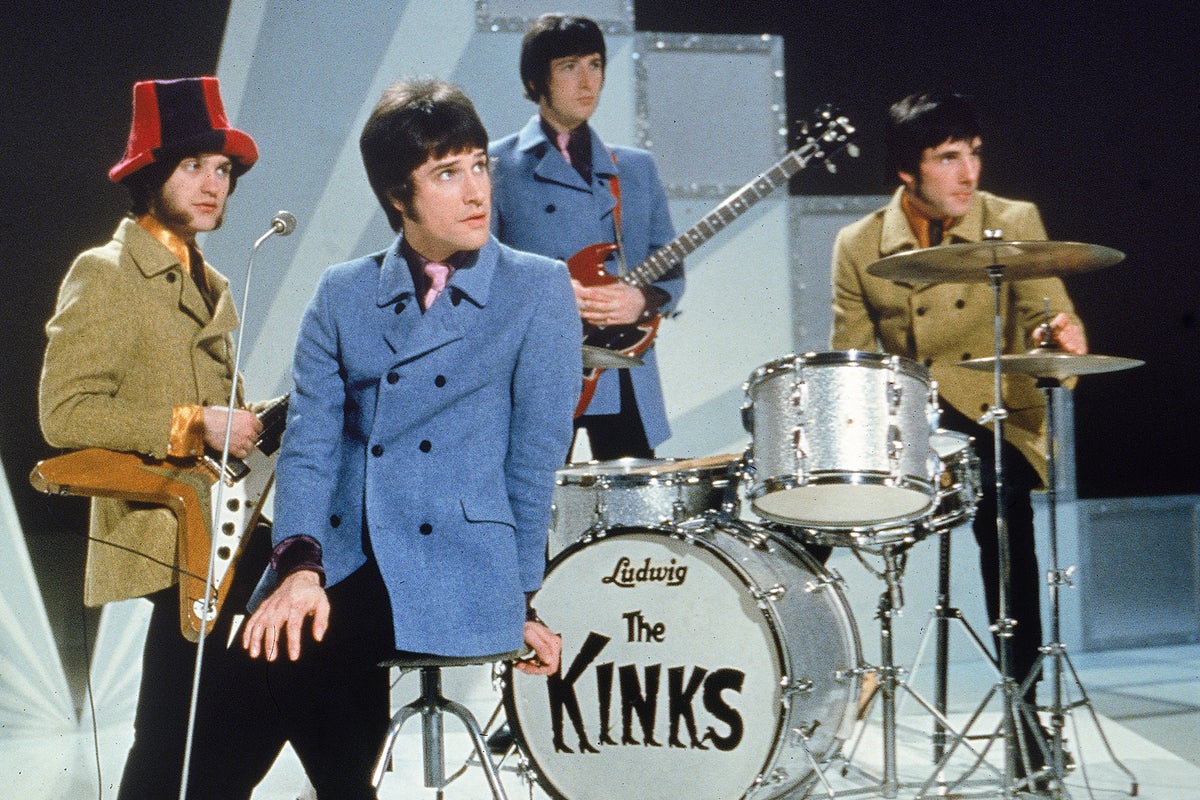 The Kinks were big in the sixties, that's about 60 years ago !! So that begs the question…does the music still hold up today? I know this album is from 1979 but what's in a decade 🙂 so let's find out.
This is definitely a solid rock record with some clear blues influences (listen to track B9) and at times I can hear a bit of The Rolling Stones in there (listen to A2), which is not a bad thing. You have to wonder who influenced whom here? 🙂 And to answer my own question; "Yes, the music held up very well". We left that sixties barrel sound behind, it was 10 years later after all, and the production values and techniques as well as the music moved on.
The LP was a hit in the US and the single (Wish I Could Fly Like) Superman became their biggest hit since Lola. This album was pure seventies hard rock, so if you want a taste of that, buy this album. It's really good and very accessible, meaning it has great melodies, rhythm, air, and just plain old great rock songs you can get in to very easily, nothing frenetic. Love the addition of the saxophone in Little Bit of Emotion (B8).
If you know your economic history you know that 1979 was the time of the second big oil crisis with inflation, labour protests, and accompanying dissatisfaction with governments (nothing new under he sun :-). Tracks like Low Budget (B6) and A Gallon of Gas (B9) are a witness to what was going on in society in those days.
This particular LP is also one of the better versions to have because it was mastered by Bob Ludwig at Masterdisk. Overall, there is much to like here…
YOUTUBE LINK
You can listen to the album on youtube
RAW MUSIC STORE
At the time of writing this the RAW MUSIC team had not yet listed this album on the website so you need to go to the store and ask Ren/Sam/Cameron to get it for you – it looks like it has lost its lyric insert but still has the original inner sleeve. Priced @70AED.
PERSONNEL
Ray Davies – guitar, keyboards, vocals
Dave Davies – guitar, background vocals
Jim Rodford – bass, background vocals
Mick Avory – drums
Additional personnel for this album:
Nick Newall – saxophone
Gordon Edwards – piano
TRACKS
[A] "Attitude" 3:47
[A] "Catch Me Now I'm Falling" 5:58
[A] "Pressure" 2:27
[A] "National Health" 4:02
[A] "(Wish I Could Fly Like) Superman" 3:36
[B] "Low Budget" 3:50
[B] "In a Space" 3:44
[B] "Little Bit of Emotion" 4:51
[B] "A Gallon of Gas" 3:48
[B] "Misery" 2:57
[B] "Moving Pictures" 3:47