LP REVIEW: Everything's Gonna Be Alright, with David Matthews, Grand Cross (1983)
Electric Bird, K28P-6130, JAPAN ISSUE, Digital Mastering, Made by King Records, 1983
ARTIST
You know how this works right… I go to the RAW MUSIC store, usually on a Tuesday, and whoever is there picks a record for me to review. Occasionally I ask them to pick a different one, we have a discussion about genre more than anything else sometimes, but 9 out of 10 times I review what they pick, hence the name RAW PICKS Joel Reviews 🙂 The picks are pretty random, especially since they get new records all the time.
I mention this because we encountered David Matthews on the Electric Bird label before, I reviewed one of his albums in RPJR#10. It's a sheer coincidence we get another one, from a fresh batch of records from Japan. I do refer you for artist and label information to that other review.
LABEL
Detailed label information I covered in RPJR#10.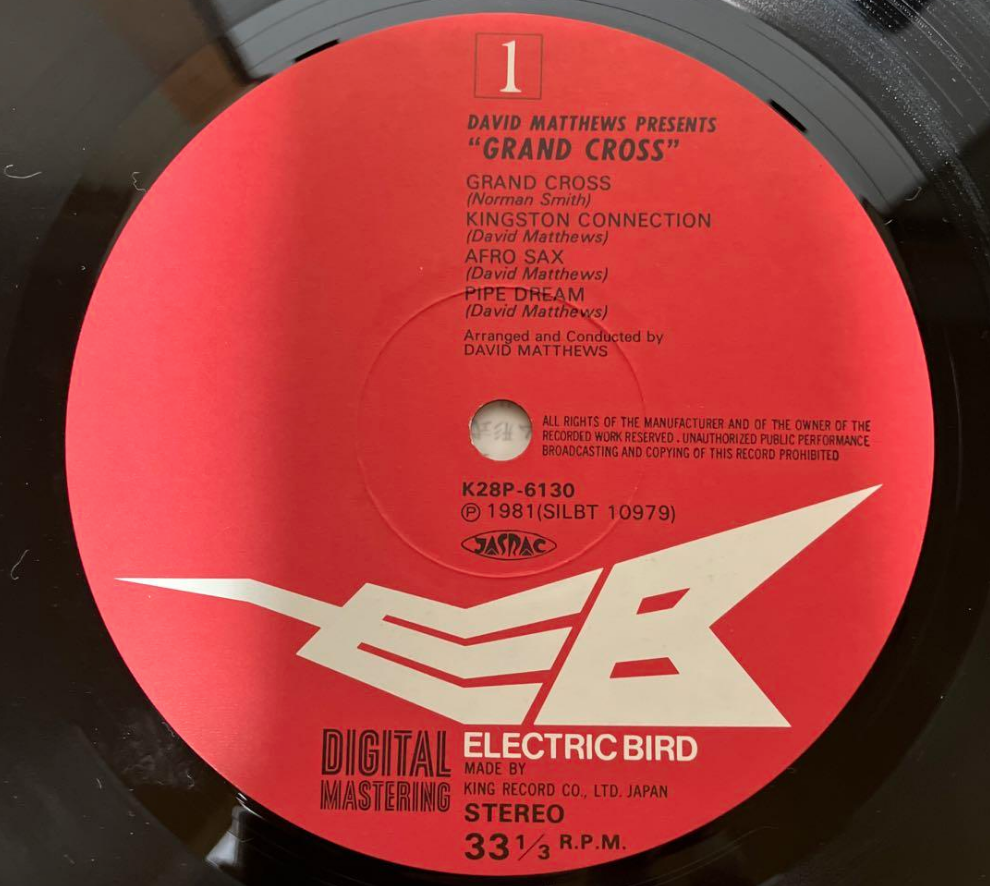 KNOWLEDGE NUGGETS
/1\ Who are you? Cool Doggie with Matthews' captain's cap.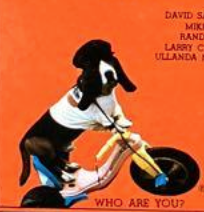 /2\ From l979 to 1989 David Matthews worked as an artist, producer, and writer for King Records of Japan. He led Japan's number-one jazz group, "Manhattan Jazz Quintet". The group won Japan's Swing Journal's Golden Hit Award an unheard-of 4 times.
MUSIC
This record is guaranteed to put a smile on your face. Not only does it sound great – despite the digital mastering, or perhaps because of … 🙂 but it's uplifting music with an infectious tropical vibe. Of all the Fusion records I reviewed here so far this one is the best.
I am not sure why they called the album Grand Cross though. There is nothing to cross over when you play fusion music. Fusion is one big crossover! 🙂 So a couple of tunes have a bit of a reggae rhythm, but they firmly remain in the fusion camp. One review online reads as follows, and I guess what they wrote is sort of true, although again, I think they just describe what fusion is all about;
Mid-'80s big band recordings featuring the arrangements and compositions of David Matthews, mixing swing, bop, soul-jazz, and fusion influences. There's a blend between acoustic and electric, standards and originals, and tightly crafted ensemble-dominated arrangements and straight blowing material.
Anyway. It does not matter. It's a great album! I mean, just look at who is playing on this record. The top of the top and it shows. David Matthews and Cliff Carter in particular play swinging electric piano and synth, but this whole band hangs together very well. Everyone sounded like they had a good time putting this album together. Top-of-the-line fusion stuff. Nothing complicated. Just play it and enjoy. Enough said.
YOUTUBE LINK
You can listen to the album in its entirety on youtube
RAW MUSIC STORE
The album is available on the RAW MUSIC website for 70 AED.
PERSONNEL
Bass – Marcus Miller
Drums – Steve Gadd
Electric Guitar – John Tropea, Larry Carlton
Electric Piano – David Matthews
Engineer – Akira Makino
Percussion – Sammy Figueroa
Saxophone [Tenor] – Michael Brecker
Synthesizer [Mini-moog] – Cliff Carter
Trumpet, Flugelhorn – Randy Brecker
TRACKS
A1 Grand Cross 4:24
A2 Kingston Connection 5:50
A3 Afro Sax 4:34
A4 Pipe Dream 5:54

B1 Movin' Man 5:26
B2 For A Little Love Baby 3:16
B3 Sambafrique 5:37
B4 Star Island Drive 6:07