LP REVIEW: no flumpetting around, with Art Farmer, ART (1960)
CADET, MJ 2003, STEREO, 1975 JAPANESE RE-ISSUE – CADET JAZZ 20-3 SERIES (ORIGINAL ON ARGO, 1960, LPS-678)
ARTIST
Art Farmer (1928-1999) was a master on the trumpet and the flugelhorn. In fact, Art later (1991) inspired the Monette trumpet factory to create a mix between the two and they called it, of course, the Flumpet. You can watch an interesting 6m video HERE. Art himself said in an interview once that he hated that name (not the instrument) 🙂
Art Farmer was a widely respected musician. As early as 1953, Farmer toured Europe and North Africa as a member of Lionel Hampton's orchestra. Between 1959 and 1966, Farmer toured Europe frequently with the Gerry Mulligan Quartet (1958-1959) as well as with his own Quartet. In 1968 he moved to Vienna where he also married and joined the ORF Big Band (Austrian Radio Orchestra).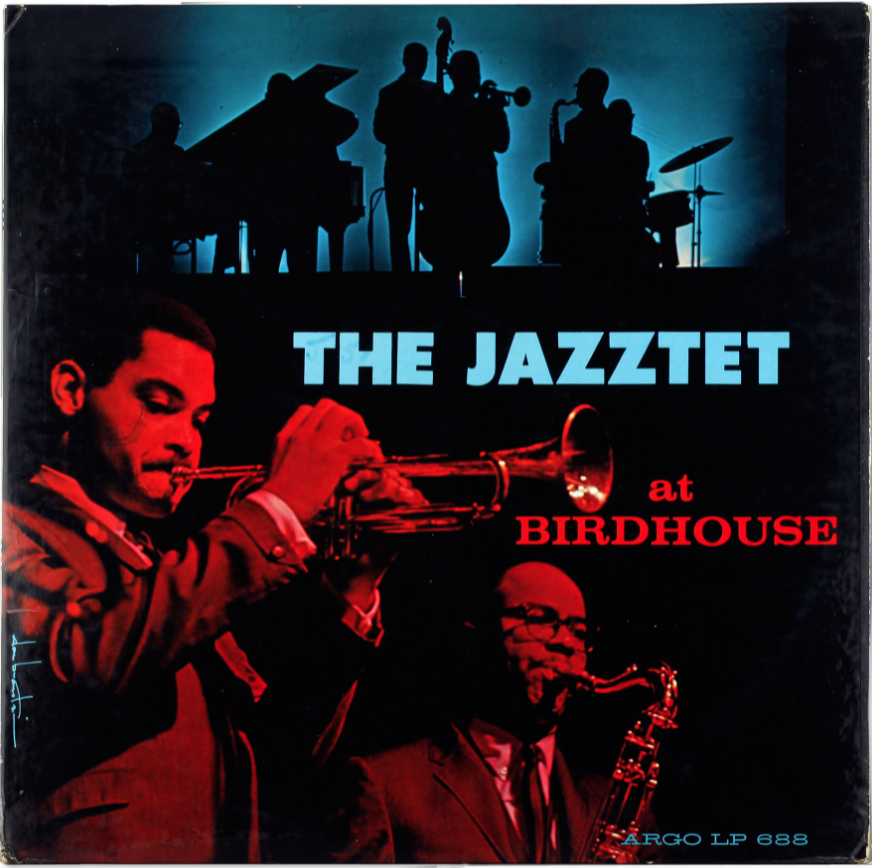 In 1958 he teamed up with his friend and saxophonist Benny Golson to form the Jazztet. They added a trombone, first played by Curtis Fuller and later by Tom McIntosh, and then by Grachan Moncur III. Several exceptional pianists performed with the Jazztet and his twin brother, Addison, was the sextet's first bassist.
I started to get into Art Farmer by listening to the Jazztet. They recorded six amazing albums for the Argo and Mercury labels and then disbanded in 1962. I think I have about 15% of his records and I am still looking for a handful of others to complete my collection. There is much more to Art Farmer than I can write here. If you like, you can explore that on his website.
LABEL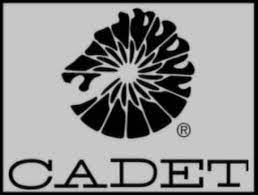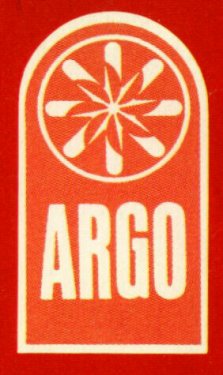 We need three logos here because Cadet Records first started as Argo Records in 1955. Argo was the jazz subsidiary of Chess Records. Actually, we need four logos because the US label changed its name to Cadet in order to avoid confusion with the UK label named Argo as well – their logo is slightly different, as seen below 🙂
So, to be clear. Cadet was Chess Record's Jazz & Blues Label. It was founded in 1965 by Phil Chess and Leonard Chess. Cadet stopped releasing records around 1974 and all artists moved to Chess. It's a bit confusing, especially since these labels released tons of albums by really famous artists. You can follow that action on this excellent website.
MUSIC
Art Farmer plays trumpet on this record, not flumpet or flugelhorn. As I said above, I am a big Art Farmer fan. He manages to create a warm, rounded tone without losing that trumpet bite. It's a pretty unique tone and is very soothing and interesting.
This record consists of mainly ballads, but not your average ones. These are largely ignored tunes in my view – I have not really seen them played elsewhere, except maybe the last one. Anyway, it enhances the listening experience of this album in my view. If you have had a hectic day, go to your turntable, put this record on, switch off your phone and put away your iPad and just listen to this music. This record sounds mellow but it's deep. You'll know when you listen with intent, and re-listen … 🙂 In interviews, Art Farmer himself said this was his favorite record. Whether true or not, I think he did about 90 albums where he was a leader, it's interesting to note, even though everyone needs to judge it by themselves.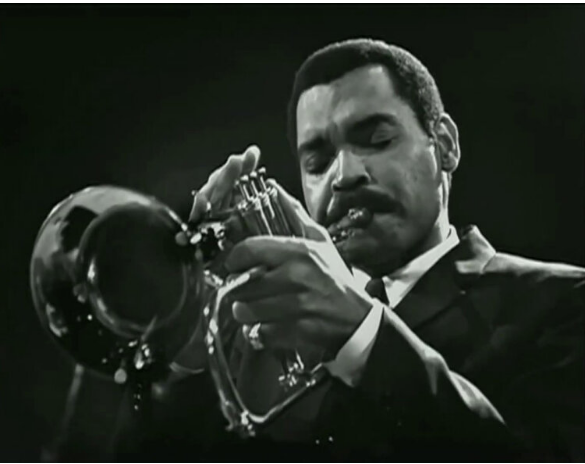 This is a stellar support band, what with Tommy Flanagan on piano, a bandleader in his own right. It's just a beautiful and intimate set of ballads and even the more uptempo pieces are subdued (in a good sense). An interesting detail is that the band played these pieces unrehearsed! Jazz is improvisation but within a structure and it needs amazing musicianship to bring it all together, especially without rehearsals.
This type of music is what makes jazz great in my opinion. Not a lot more to say about it. If you want to get into Art Farmer this is a great place to start!

The full album is available on youtube and you can listen to it here:
RAW MUSIC STORE
The album is available online at the RAW MUSIC STORE site for a very reasonable 70 AED.
PERSONNEL
Art Farmer – trumpet
Tommy Flanagan – piano
Tommy Williams – bass
Albert Heath – drums
TRACKS
A1 : So Beats My Heart for You (Ballard, Henderson, Waring) – 4:38
A2 : Goodbye Old Girl (Adler, Ross) – 4:24
A3 : Who Cares? (George & Ira Gershwin) – 5:15
A4 : Out of the Past (Golson) – 5:20
B1 : Younger Than Springtime (Hammerstein, Rodgers) – 5:38
B2 : The Best Thing for You (Would Be Me) (Berlin) – 4:06
B3 : I'm a Fool to Want You (Herron, Sinatra, Wolf) – 5:27
B4 : That Ole Devil Called Love (Fisher, Roberts) – 4:14